Mobile Friendly Responsive Website Design Services
Are you looking to build a brand new website or redesign an existing one? Perhaps you want to make your website mobile and tablet friendly? Let us help bring your vision to life.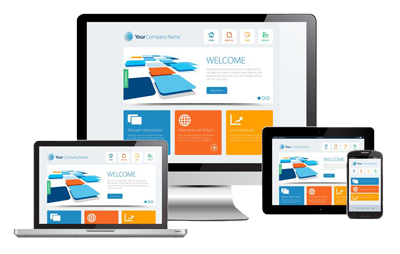 User experience is a key component in our design process for creating meaningful interactive experiences on the website. We think from your customer's shoes to create a design that is user-friendly, clear, and consistent. We also ensure that the website is mobile and tablet friendly, and can be accessed from a variety of browsers and devices.
We gather competitive and customer intelligence through primary and secondary research. Our design team then creates compelling stories about your brand to specifically target customer personas that represent your target market segments.
Competitive and customer intelligence:
Primary and secondary research
Customer segmentation
Development of personas for each segment
Heuristic evaluation
Based on the content and functional requirements for your brand, we design a website that is easily accessible and user-friendly.
Static Websites: A static website is the easiest and most cost effective one to set up. If your website doesn't need to be updated regularly, this is the best option for you. The page is light on code, so it loads very fast on any browser or device.
CMS Websites: Content Management System based websites are ideal if you anticipate frequent content updates. You don't have to write code to update the content; you can simply log into the platform and edit the text or images. CMS websites are a great for blogging.
E-commerce Websites: E-commerce is all about attracting prospects to your website, and then converting them into paying customers. Our e-commerce website design will increase your visibility and conversion rates. Customers can easily add products to their shopping cart and choose the preferred mode of payment.
Web Portals: Build a world-class web portal that combines easy access to information, content distribution, collaboration, social networking, and workflow management. We design portals that serve as the single access point to multiple information resources, making them selectively accessible to users depending on their roles and needs.
To learn more about our web design services or to get a free initial consultation, get in touch with us at +91 98861 83878.